▲ GROUP EXHIBITION @ SURREY ART GALLERY
---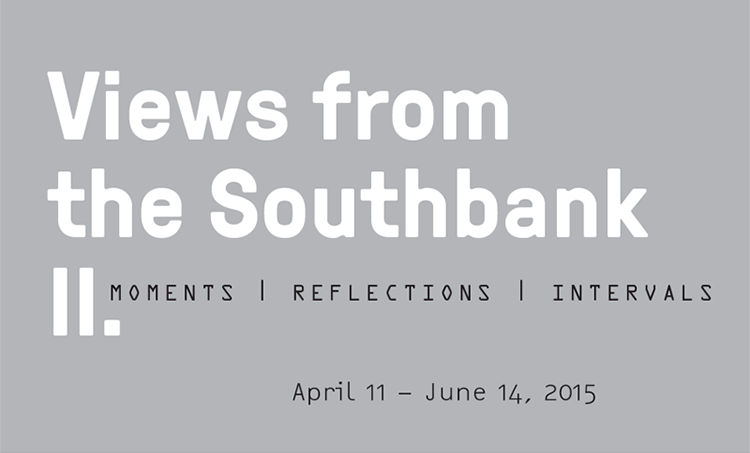 VIEWS FROM THE SOUTHBANK
Curated by Jordan Strom
Opening:     
April 11 · 2015 ⁄ 7 – 9.30pm
Exhibition: 
April 11 – June 14 · 2015
Matilda Aslisadeh / Richard Bond / Randy Bradley / Claude Breeze / Edward Burtynsky / Lisa Chen / Jennifer Clark / Barbara Cole / Gregory W. Dawe / Brandon Gabriel / Gabor Gasztonyi / Alex Grewal / Elizabeth Hollick / Evan Lee / Ken Lum / Scott Massey / Paulo Majano / Michael Markowsky / Sean Mills / Jef Morlan / Ann Nelson / James Nizam / Zoë Pawlak / Barbara Pratezina / Helma Sawatzky / Ikbal Singh / Jeannette Sirios / Ken Wallace / Stella Weinert / Kira Wu
—
We are surrounded by characters in the urban and suburban places we live. People—in their astonishing variety and complexity—show the different facets of what it is to be human. Places embody character too. We talk about an old house having "character" or the "face" of a building. Landscapes, just like humans, can convey emotions like boredom, uncertainty, or peacefulness.
Playing with an expanded idea of portraiture, the artists in Views from the Southbank II create representations or impressions of people and places, some working in traditional portraiture style and others using more experimental and collaborative methods. Their work is situated in context to the rapidly growing "South of Fraser" region of British Columbia's Lower Mainland, comprising the municipalities of Surrey, Langley, Delta, and White Rock. In capturing the character(s) of a place that is constantly changing, the artists offer a brief interval in time—the present moment animated by the presence of individuals and places.
—
Surrey Art Gallery
13750—88 Avenue
Surrey, BC
www.surreyartgallery.com