▲ GROUP EXHIBITION @ VANCOUVER ART GALLERY
---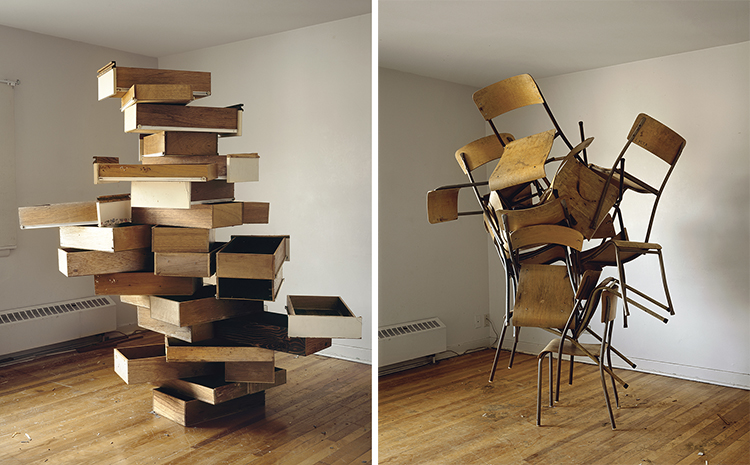 THE POETICS OF SPACE
Curated by Daina Augaitis
Opening:      
January 1 · 2015 ⁄ 8.30pm
Exhibition:  
January 1 – May 24 · 2015
—
The Poetics of Space
features both historical and contemporary works that investigate the idea of space, whether they are conceptually, analytically or emotionally founded. This exhibition takes its title from Gaston Bachelard's 1958 book of the same name that presents a psychic interpretation of "home," and one's prototypical experiences of personal space; in the book Bachelard discusses the way our perceptions of shelter begin to delineate the very essence of how we think and imagine. Using this text as a starting point, the exhibition explores the symbolic meaning of spaces as tied to ideas of perception, memory, intimacy and experience. Inspired by Cézanne's analytic approach to depicting space (on view in a concurrent exhibition at the Gallery in Cézanne and the Modern), the first section of the exhibition, "Fracturing of Form," examines the ways artists have historically contended with conveying pictorial problems of depth on a two dimensional plane. The following area, "Psychic Weight," focuses on the intimacy of inhabited structures or other familiar locations to reveal how they are laden with emotional intensity and symbolic meaning. A third section features works in which artists have conceptualized a site in non-traditional ways, mapping it according to their own purposes or acknowledging its layered socio-cultural histories. Ultimately, the exhibition reveals the expansive and subjective ways in which artists have grappled with depicting and defining space over time.
The works included in
The Poetics of Space
are part of the Gallery's permanent collection, including several being exhibited for the first time, as well as strategic loans that create a dialogue with works already in the Gallery's holdings.
—
Vancouver Art Gallery
750 Hornby Street
Vancouver, BC V6Z 2H7
www.vanartgallery.bc.ca