▲ GROUP EXHIBITION @ BIRCH CONTEMPORARY  ( TORONTO )
---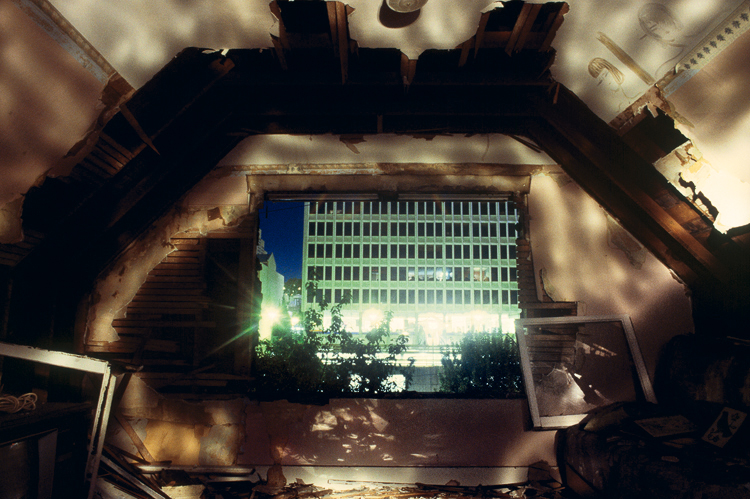 NEW MONUMENTS FORGET THE FUTURE
Curated by Rebecca Travis
Opening:      
July 7 · 2015 ⁄ 6 – 9pm
Exhibition:  
July 30 – September 5 · 2015
LUIS JACOB
EVA KOLCZE
HOWARD LONN
JAMES NIZAM
RICHARD STORMS
RENÉE VAN HALM
—
"Instead of causing us to remember the past like the old monuments, the new monuments seem to cause us to forget the future…" – Robert Smithson (Entropy and the New Monuments, 1966)
In the wake of rapid urban developments populated by functional structures seemingly designed neither to offend nor impress, architecture – at one time synonymous with permanence – appears to be becoming increasingly shortsighted and transient, a response to the present as opposed to a statement for the future.
Drawing on this sense of impermanence,
New Monuments Forget the Future
brings together artworks that reference architecture in varying degrees of flux. Rather than having solid foundation, the structures throughout the exhibition are caught in transitional states between the built and deconstructed, actual and imaginary, the abstract and representational.
Continue
Reading
—
Birch Contemporary
129 Tecumseth Street
Toronto, Canada
www.birchcontemporary.com