▲ LONG LISTED FOR 2017 SOBEY ART AWARD
---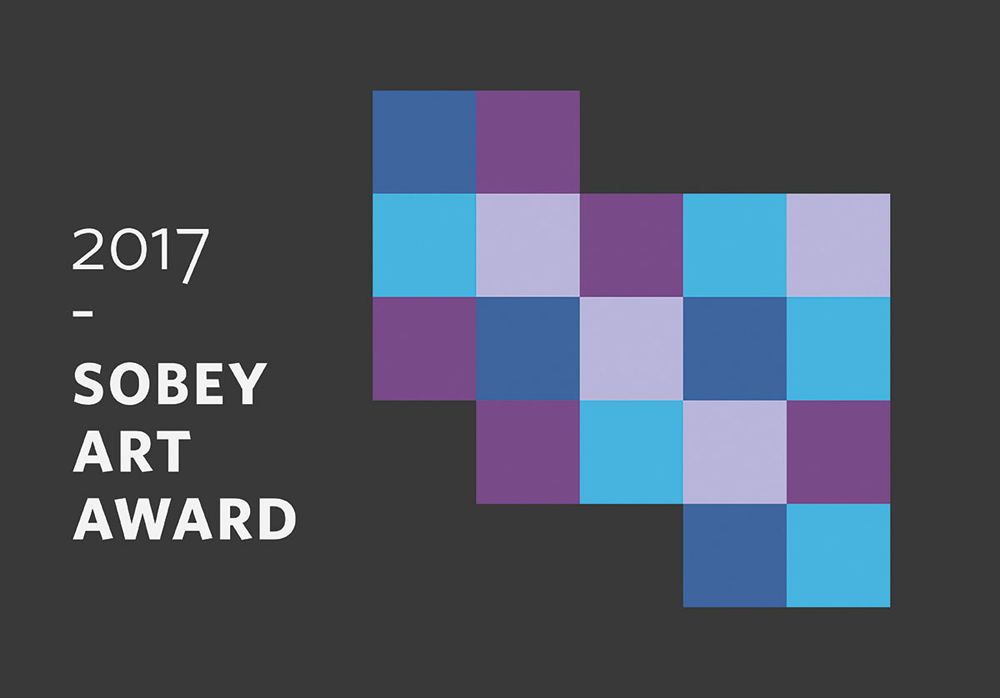 —
The Sobey Art Award is the pre-eminent prize for Canadian artists 40 and under. Presented annually, the award celebrates some of our country's most exciting young artists and provides significant financial recognition. This year it will present $110,000 in prize money — including a top prize of $50,000 for the winner. Each of the four finalists will receive $10,000, and the other long-listed artists will receive $1000 each.
Since its inception in 2001, the Sobey Art Award has had an undeniable impact on the careers of young Canadian contemporary artists. Within little more than a decade, the Sobey Art Award and its attendant publicity have also boosted mainstream awareness and acceptance of contemporary art in this country.
As one of Canada's most important art prizes, the Sobey Art Award has helped to make many of its shortlisted artists household names within the international art world. Many curators, both at home and abroad, also look to the Sobey Art Award longlist to see who's who in contemporary Canadian art.
Each year, a panel of curatorial advisors, consisting of a noted gallery representative in each of five different regions — the West Coast and the Yukon, the Prairies and the North, Ontario, Quebec and the Atlantic Provinces — and an international juror, develops a longlist of 25 Canadian artists (five from each region). The artists must have had at least one gallery show within 18 months of being nominated. The panel then meets and chooses its shortlist, with one finalist from each region.
The work of the winner and four finalists is also presented in a group exhibition that will be on view from 24 October to 9 December 2017. This year's host venue is the Art Museum at the University of Toronto.
The 2017 Sobey Art Award is jointly administered by the National Gallery of Canada and the Sobey Art Foundation.

—

For more information visit:
National Gallery Of Canada
www.sobeyartaward.com