▲ GROUP EXHIBITION @ WILHELM WAGENFELD | STIFTUNG ( BREMEN )
---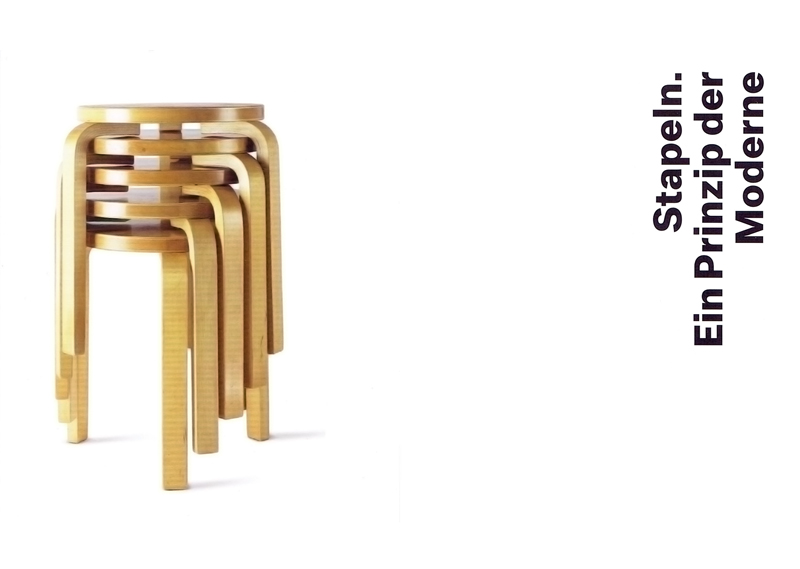 STAPELN. EIN PRINZIP DER MODERNE
Opening:      
November 17 · 2016 ⁄ 6.30pm
Exhibition:  
Novermber 18 – April 17 · 2017
Alvar Aalto / Ronan & Erwan Bouroullec / Joe Colombo / Heinz H. Engler / Margarete Jahny / Ferdinand Kramer / Hanna Krüger / Heinrich Löffelhardt / Enzo Mari / James Nizam / Ambrogio Pozzi / Tejo Remy / Nick Roericht / David Rowland / Alma Siedhoff-Buscher / Ettore Sottsass / Helen von Boch / Lella und Massimo Vignelli, / Wilhelm Wagenfeld / Walter Zeischegg.
—
Wir alle stapeln Dinge: ungelesene Zeitungen, Brennholz, ordentlich gefaltete Pullover oder Suppendosen im Vorratsschrank. Das Stapeln ist eine grundlegende Kultur­­­technik.
Umso erstaunlicher ist es, dass dieses Phänomen bisher nur wenig erforscht und ausgestellt wurde. Dabei wird seit Anfang des 20. Jahrhunderts so systematisch gestapelt, dass viele Bereiche unseres Lebens davon beeinflusst werden. Das Kubus-Geschirr aus Pressglas von Wilhelm Wagenfeld ist eines der frühesten Beispiele für stapelbares Indus­trie­design und verdeutlicht zugleich, dass das Stapelprinzip mehr bedeutet, als nur Dinge übereinanderzustellen.

Continue Reading

—

Wilhelm Wagenfeld| Stiftung
Am Wall 209,
28195 Bremen
www.wilhelm-wagenfeld-stiftung.de




▲ SOLO EXHIBITION @ BURRARD ARTS FOUNDATION  ( VANCOUVER )
---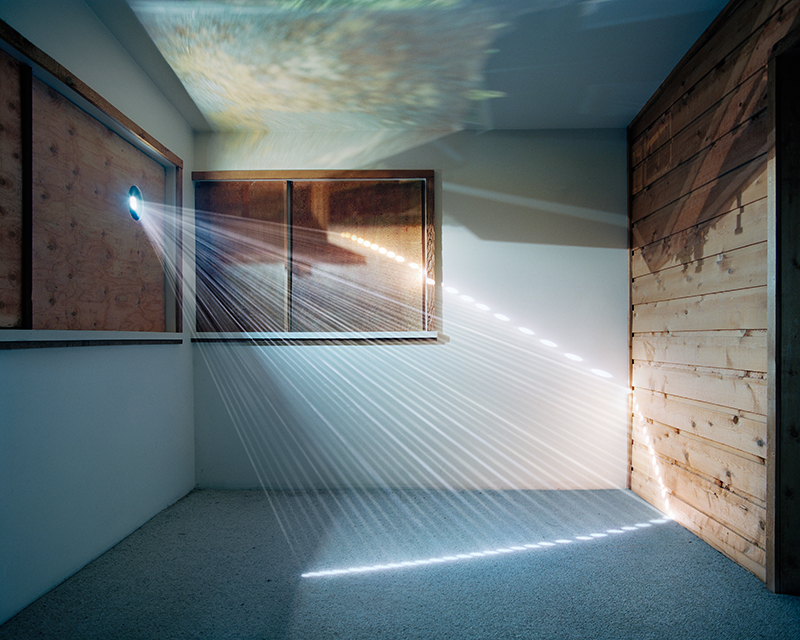 ASCENSIONS OF TIME
Opening:      
September 8 · 2016 ⁄ 7 – 10pm
Exhibition:  
September 8 – October 22 · 2016
—
Ascensions of Time
explores our relationships with architecture, illumination, and time in ways that are at once physical and metaphorical. The exhibit is domiciled in a familiar armature of walls, floors, and portals: the specific space of an art gallery. We discover how light can bring architecture into being, defining its interior and exterior. Light draws out days and spaces for us. All the works gathered here speak to time as we perceive it and as it is measured out celestially. They deploy a spectrum of photographic technologies both old and new that encourage us to think through the paradox that architecture can be an extended photograph made by light in a room, or that photographs can be sculptural rather than flat images mounted on a wall. Each work functions as a station for our contemplation of how light in and on architecture also tracks time, not in the well-known sense of a building's decay or the unfolding of styles, but because architecture is an apparatus that expands photography both spatially and temporally. Nizam asks how architecture embodies time, what architectural time is and feels like.
Continue
Reading
—
Burrard Arts Foundation
108 East Broadway
Vancouver, BC
www.burrardsarts.org
▲ GROUP EXHIBITION @ REITER  ( BERLIN )
---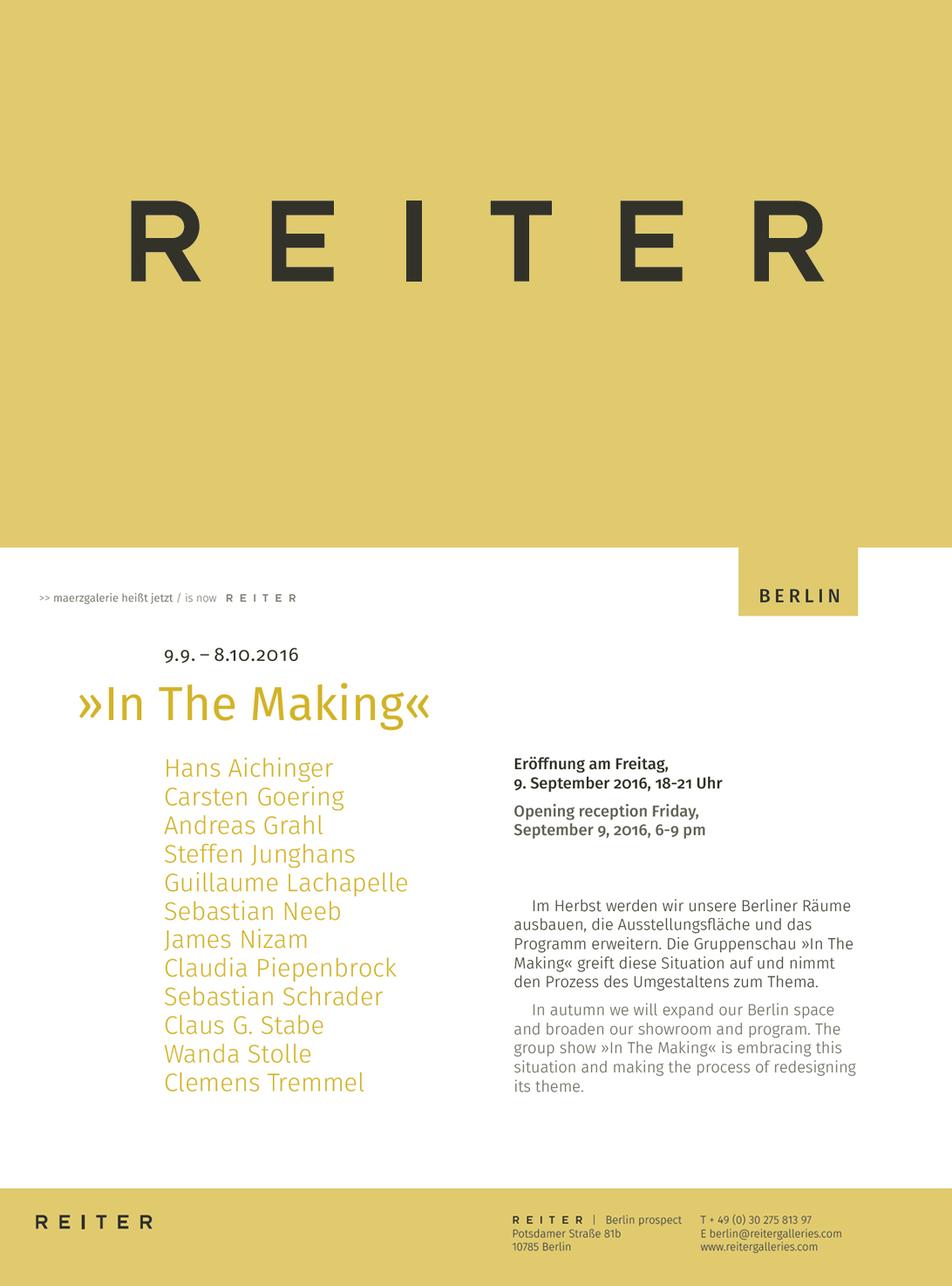 ▲ GROUP EXHIBITION @ GALERIE CLEMENT & SCHNEIDER  ( BONN )
---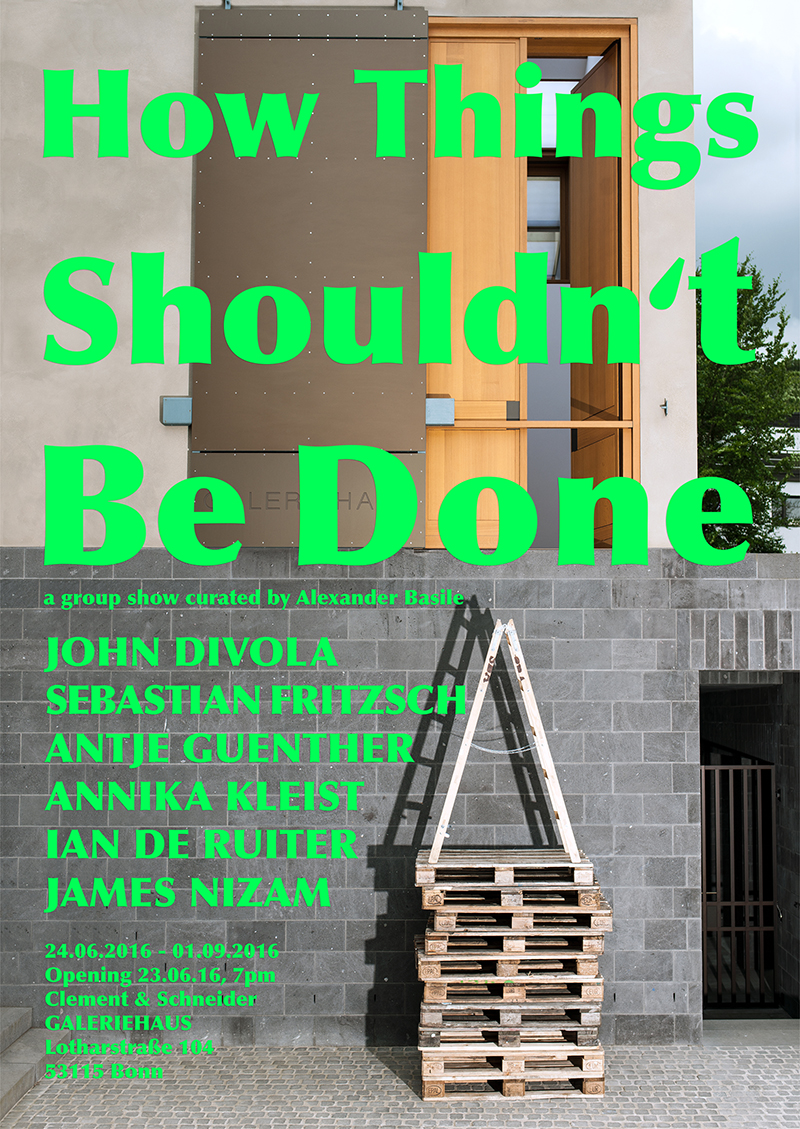 HOW THINGS SHOULDN'T BE DONE
Curated by Alexander Basile
Opening:      
June 23 · 2016 ⁄ 7pm
Exhibition:  
June 24 – September 01 · 2016
JOHN DIVOLA
SEBASTIAN FRITZSCH
ANTJE GUENTHER
ANNIKA KLEIST
IAN DE RUITER
JAMES NIZAM
—
"How Things Shouldn't Be Done" behandelt Fragen des Wandels und zeigt KünstlerInnen, die ihren vorgefertigten Weg bewusst verlassen haben um in den Irrwegen des künstlerischen Schaffens neue Formen und Bildsprachen zu entdecken! Die Arbeiten der Ausstellung reflektieren einen künstlerischen Prozess, der sich gezielt gegen den visuellen Mainstream oder die Strömungen seiner Zeit richtet(e).
Wo, wenn nicht in der Kunst, darf das Scheitern, das Wandern im Nebel des Ungewissen, der Bruch mit den Disziplinen, als einladende Aufforderung verstanden werden? Es sind genau solche KünstlerInnen, die in Zeiten der gleichgeschalteten CV's und Ausstellungs-Looks die Mechanismen des Zeigens und Rezipierens von Kunst herausfordern. Aber eben nicht aus strategischen Gründen, sondern weil es vielleicht für jene KünstlerInnen die einzige Möglichkeit darstellt, mit sich und ihrer Arbeit weitermachen zu können.

Continue Reading

—

Clement & Schneider
GmbH & Co.KG
GALERIEHAUS
Lotharstraße 104, Bonn
www.clementschneider.de




▲ GROUP EXHIBITION @ MUSÉE RÉGIONAL DE RIMOUSKI  ( QUEBEC )
---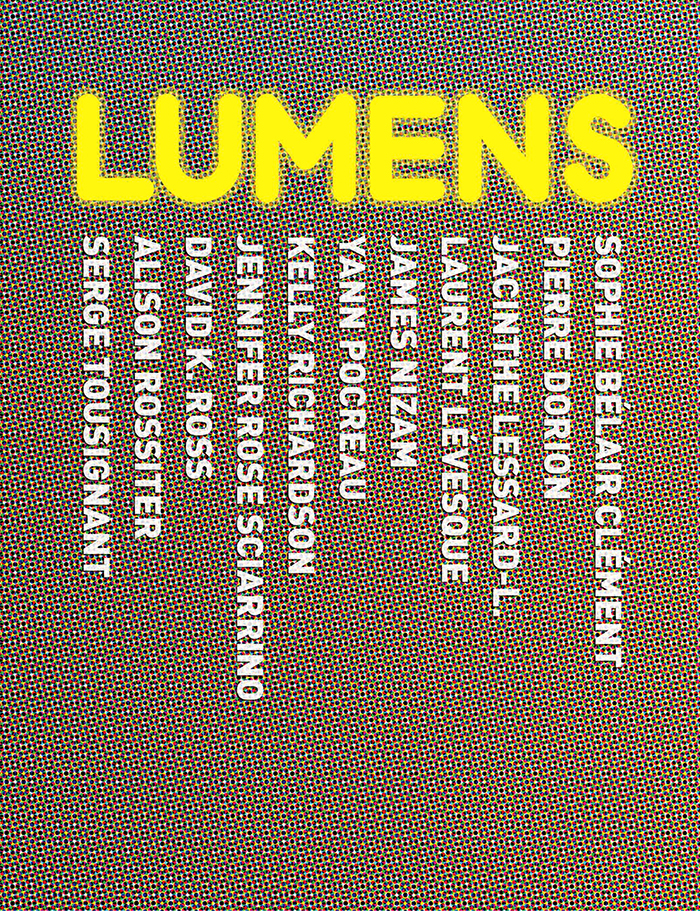 LUMENS
Curated by Ève De Garie-Lamanque
Opening:      
June 12 · 2016 ⁄ 2 – 5pm
Exhibition:  
June 12 – September 25 · 2016
SOPHIE BÉLAIR CLÉMENT
PIERRE DORION
JACINTHE LESSARD
LAURENT LÈVESQUE
JAMES NIZAM
YANN POCREAU
KELLY RICHARDSON
JENNIFER ROSE SCIARRINO
DAVID K. ROSS
ALISON ROSSITER
SERGE TOUSIGNANT
—
L'exposition LUMENS, dont le titre réfère à l'unité dérivée du système international du flux lumineux, regroupe onze artistes qui conçoivent et réfléchissent autrement la question lumineuse.
Plus que jamais auparavant, la lumière est considérée comme un matériau, tout comme l'huile, l'acrylique ou le bronze. Elle dessine, peint, colore, habite et transforme l'espace. Elle est l'espace. Elle semble à la fois définie et indéfinie, visible et invisible, matérielle et immatérielle. Sa nature particulière la rend susceptible d'être étudiée selon de multiples aspects – et c'est là justement que se situe LUMENS.
L'exposition accorde à la photographie et à la problématique de la perception une place importante, en plus d'aborder la question du rapport à notre environnement ainsi qu'au temps – soit l'alternance du jour et de la nuit découlant du mouvement des astres –, ce dernier se voyant bouleversé par l'invention de l'éclairage électrique et l'industrialisation du territoire.
Download Exhibition Publication

—

Musée Régional De Rimouski
35, Rue Saint-Germain O.
Rimouski, Québec
www.museerimouski.qc.ca